Doll Options and Functions
At BBDoll, you can customize your realistic sex doll with many options and preferences. If you are new to sex dolls, you may feel confused about these elements. For example, What is the difference between Silicone and TPE? 
Silicone has absolutely no odor, TPE will more or less smell of gum or added fragrance. If it smells very fragrant, customers who are allergic to perfume are advised not to start. At BBDoll, all sex dolls are made of Premium Silicone, which is Food grade silicone and the same material as baby's nipple and kitchen spoon, so it is safe to kiss our real silicone sex doll.
---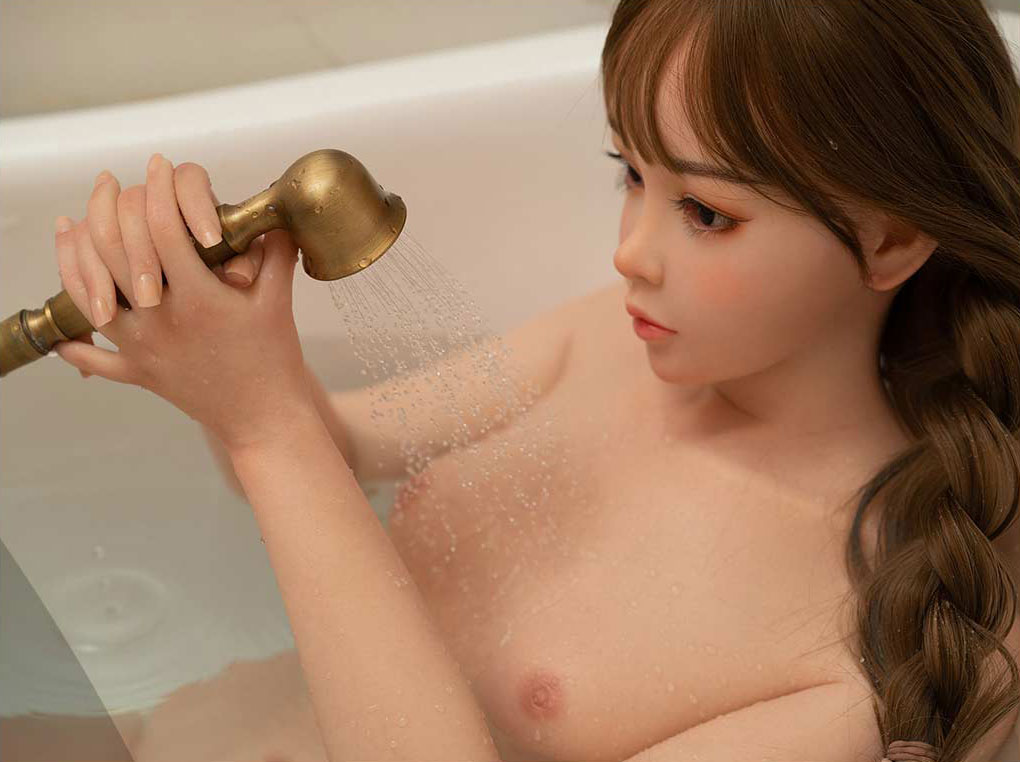 Initial cleaning
Rinse with clean water to wash away the surface
dirt.
Note: Only use water at a temperature lower than
38 degree centigrade to prevent damaging its
product life and elasticity.
Deep cleaning
After rinsing with clean water, apply body wash orhand sanitizer to the surface of the doll, rub and wash it.
Wipe and dry
Wipe the surface of the doll with a dry towel and it needs to be completely dried off, avoid using hair dryers as these can be damaging.
Apply talcum powder
After cleaning and drying, you need to use talcum powder to smear the whole body. The product has been coated with talcum powder before shipping.
43 Joint Alloy Frameworks and Maintenance
Although enough postures can be achieved, you are not supposed to put extreme force to move her joints for any position.
Don't leave her in the same position for a too long time, not even leaving her lying on a hard surface for long.
Clean the body regularly with mild antibacterial soap and warm water.
Use a water-based lubricant during sex.
160cm (5ft3) D-cup Elegant Young Lady Silicone Sex Doll – Antonia
In today's market, there are many different types and brands of silicone dolls, each with its own features and advantages. However, to find the best silicone doll, you need to consider the following aspects: material, appearance, function and price. Based on these criteria, we recommend BBDoll as the best silicone doll brand.
BBDoll's silicone dolls are made of high-quality medical-grade silicone, which has soft, smooth, elastic and durable characteristics. They can resist high temperatures, ultraviolet rays and bacteria, keeping them clean and hygienic. They can also be customized according to customer's needs for height, weight, skin color, hairstyle, eye color and other details.
BBDoll's silicone dolls have realistic appearance and feel, simulating human body structure and proportion. They have movable joints and bones. They can simulate different poses and movements to meet customer's various needs and fantasies.
BBDoll's silicone dolls offer reasonable prices and quality services that make customers enjoy a value-for-money experience. They provide various payment methods, fast and secure transportation methods, privacy-protected packaging methods as well as a one-year free repair or replacement warranty policy.
In conclusion, BBDoll is one of the best silicone doll brands that can provide high-quality products with high simulation performance at a good price ratio. It can make customers feel real and beautiful love.